Vinegar Tom
By Caryl Churchill
Tue - Sat, Oct 29 - Nov 2 @ 8 pm
Sat, Nov 2 @ 2 pm
MAINSTAGE THEATRE
Vinegar Tom
By Caryl Churchill
Tue - Sat, Oct 29 - Nov 2 @ 8 pm
Sat, Nov 2 @ 2 pm
MAINSTAGE THEATRE
ARTWORK BY RICH HILLIARD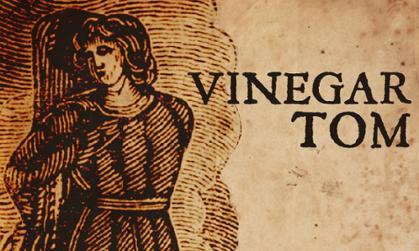 "Provocative theatre"
— The New York Times
Caryl Churchill's Vinegar Tom is a masterpiece of feminist theatre. One of the most important and decorated contemporary playwrights, Churchill set out "to write a play about witches with no witches in it." Set in rural England during the 17th century, Vinegar Tom tells the story of four non-conforming women tried for witchcraft and a village of accusers desperately trying to keep them in their proper place. Features students from JMU's School of Theatre and Dance.
Adult content, adult language, violence, and sexual violence.
VINEGAR TOM is presented by special arrangement with SAMUEL FRENCH, INC.
Seating: Reserved
Patron Policies