Group Sales at the Forbes Center 
A first-class performance experience at an affordable price!
Groups of 10 or more enjoy discounts of up to 15% off single ticket prices. Specific pricing varies by show and type of group.
Whether you are entertaining clients, rewarding valued employees, planning a night on the town with your alumni association, senior group, church or corporation, tickets to a Forbes Center performance are a unique and fun option for any group outing.
Contact our Group Sales Staff at (540) 568-6441, Monday to Friday, 10 am to 5:30 pm.
Hosting a Group at the Forbes Center
A group outing with classmates, colleagues, friends or family is the perfect way to socialize and enjoy spectacular music, dance and theatre performances in a 5-Star setting. The Forbes Center offers your group the best entertainment option in the Shenandoah Valley. Your group will enjoy spectacular performances in state-of-the-art performance venues, along with beautiful lobbies and free parking just steps away from the Forbes Center entrance.
Making a Reservation
You will work with our friendly Group Sales Staff to reserve your group tickets for a specific date. Next, we will send you a Group Sales contract to confirm your ticket reservation. This contract includes ticket and payment details. You must sign this contract and send a copy back to us in order to complete your transaction.
Paying for Tickets
A 25% (non-refundable) deposit is due at the time of the reservation. The remaining balance is due one month before your scheduled show date. If full payment is not received one month prior to the scheduled show date, tickets will be taken off hold and returned for public sale. Group tickets are valid only for the designated performance. They are not exchangeable or refundable.
The Forbes Center accepts Visa, Mastercard, Discover, American Express and cash. We also accept personal and business checks. One check or credit card for the entire balance is preferred.
Obtaining Your Tickets
We will mail group tickets out to the group leader when final payment is received. You will be charged a $5 postage and handling fee. We ask that group leaders distribute the tickets to their audience members prior to the performance.
Changing the Number of Seats in Your Reservation
You may add or subtract seats from your original reservation until your final payment is due. At that time, we will need your exact ticket count.
Cancelling Your Reservation
Should you need to cancel your reservation, your 25% deposit will be applied to another show of your choice in the same season (subject to availability).
Hosting a Pre/Post Performance Reception
Groups can arrange additional services to enhance their events. Options include pre- or post-show receptions, facilitated discussions about the show, backstage tours, or pre-show "Insider" introductions. You may incur added costs for these services.
If you wish to host a pre- or post-show reception, we are proud to work with Aramark as our official caterer. Events held in conjunction with a performance (with a minimum of 25 or more tickets) can be hosted in one of our lobby spaces. Private reception rooms are not available. Catering and set-up fees will apply. Space is subject to availability. We are not able to host events that do not include a group ticket purchase.
Group Fundraising
Need a great fundraising idea for your club or organization? Buy tickets at the group discount rate and sell them at whatever price you wish. The difference is pure profit for you, and your group will enjoy great entertainment as a bonus!
Bus Parking
There are several bus parking lots minutes away from the Forbes Center. The bus can drop your group off directly behind the Forbes Center. The bus can return at the end of the performance to pick up your group members.
Free Parking Just Steps Away from the Forbes Center
Free parking is available in the Warsaw Parking Deck directly behind the Forbes Center.
Accessibility


All Forbes Center venues are wheelchair accessible and have elevator access. Assistive listening devices and headphones are available for performances in the Mainstage Theatre, Concert Hall and Recital Hall. The devices can be used with or without hearing aids. Patrons are welcome to bring their personal headphones to use with the devices.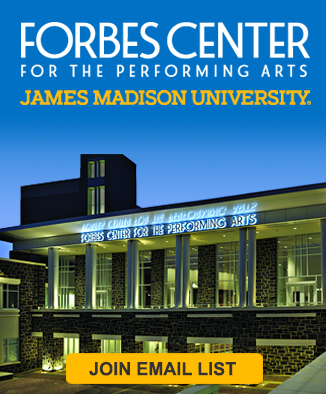 The Forbes Center for the Performing Arts to Host Holiday Food Drive November 6 through December 15 Benefiting the Blue Ridge Area Food Bank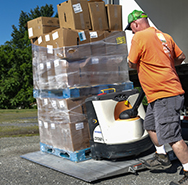 View the 2023-2024 Masterpiece Season Brochure on Issuu.com
Trey McLaughlin and  The Sounds of Zamar Nov. 16
Karla Bonoff and Livingston Taylor Together in Concert Dec. 13
International Guitar Night Feb. 27