Forbes Center for the Performing Arts
James Madison University officials have been closely monitoring the spread of the COVID-19 pandemic, partnering with the Virginia Department of Health and public health experts here on campus to adjust university operations at home and abroad. Our primary goal is to protect the health and safety of our faculty and staff, students and the greater Harrisonburg community.
While there are no COVID-19 cases in the JMU community at this time, it has become necessary for the university to take further steps to support public safety. In the interest of being a good public citizen, JMU, the College of Visual and Performing Arts, and the Forbes Center for the Performing Arts will be cancelling all ticketed performances through Sunday, May 17, 2020.
We share in your disappointment, but we know that this is in the best interest of our students and community members.
Your entire purchase will be refunded for any performance scheduled through Sunday, May 17, 2020. Please contact the box office at forbesboxoffice.jmu.edu or 540-568-7000, Monday through Friday, 10 am to 5:30 pm, to confirm your method of refund. We are encouraging our patrons to communicate with us via email and phone instead of visiting us in-person at the box office.
The first refund option is a credit to your Forbes account. This credit can be used toward any future ticket purchase. The second refund option is a credit back to your original method of payment (credit card, JACard and checks only). For all cash purchases, we can issue a check refund.
If we do not hear from you by Friday, March 27 @ 5:30 pm, your refund will be credited to your Forbes Center account.
If you have any questions or concerns, please do not hesitate to reach out.
Many thanks for your continued support of the Forbes Center for the Performing Arts. 
More
---
New Voices in Dance
Featuring JMU's Contemporary Dance Ensemble

APR 2-4 CANCELLED
MAINSTAGE THEATRE THU-SUN, APR 2-5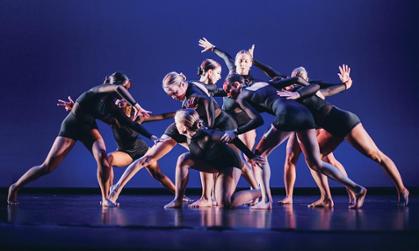 New Voices in Dance
Featuring JMU's Contemporary Dance Ensemble

APR 2-4 CANCELLED
MAINSTAGE THEATRE THU-SUN, APR 2-5
Prepare to be moved and inspired by the choreography and performances in this annual concert that features dances by selected JMU dance majors, faculty artists Rubén Graciani and Cynthia Thompson, and New York City-based dance professional Omar Román De Jesús, artistic director and choreographer of Boca Tuya and dancer with Yin Yue Dance Company. More
---
This exciting concert features talented young dancers and choreographers from JMU's Dance Program. More
---