Forbes Center for the Performing Arts
James Madison University officials have been closely monitoring the spread of the COVID-19 pandemic, partnering with the Virginia Department of Health and public health experts here on campus to adjust university operations at home and abroad. Our primary goal is to protect the health and safety of our faculty and staff, students and the greater Harrisonburg community.
While there are no COVID-19 cases in the JMU community at this time, it has become necessary for the university to take further steps to support public safety. In the interest of being a good public citizen, JMU, the College of Visual and Performing Arts, and the Forbes Center for the Performing Arts will be cancelling all ticketed performances through Sunday, May 17, 2020.
We share in your disappointment, but we know that this is in the best interest of our students and community members.
Your entire purchase will be refunded for any performance scheduled through Sunday, May 17, 2020. Please contact the box office at forbesboxoffice.jmu.edu or 540-568-7000, Monday through Friday, 10 am to 5:30 pm, to confirm your method of refund. We are encouraging our patrons to communicate with us via email and phone instead of visiting us in-person at the box office.
The first refund option is a credit to your Forbes account. This credit can be used toward any future ticket purchase. The second refund option is a credit back to your original method of payment (credit card, JACard and checks only). For all cash purchases, we can issue a check refund.
If we do not hear from you by Friday, March 27 @ 5:30 pm, your refund will be credited to your Forbes Center account.
If you have any questions or concerns, please do not hesitate to reach out.
Many thanks for your continued support of the Forbes Center for the Performing Arts. 
More
---
Facing
By Caitlin McCommis
A Studio Theatre Production

APR 14-18 CANCELLED
STUDIO THEATRE TUE-SAT, APR 14-18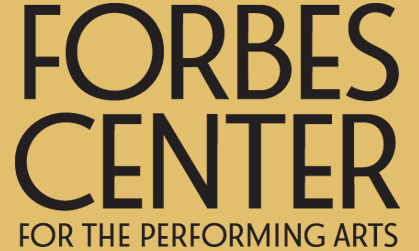 Facing
By Caitlin McCommis
A Studio Theatre Production

APR 14-18 CANCELLED
STUDIO THEATRE TUE-SAT, APR 14-18
Wilda modeled her life after that of her grandmother—to be fearless and adventure down the same dirt roads. The vision of Wilda's future takes a different path when she is welcomed into a club she never asked to be a part of after being diagnosed with a debilitating illness. When another club member goes through a crisis, Wilda is forced to look her worst nightmare in the eye. More
---
Gilbert and Sullivan's Iolanthe
Featuring the JMU Opera Theater

APR 16-17 CANCELLED
CONCERT HALL THU-FRI, APR 16-17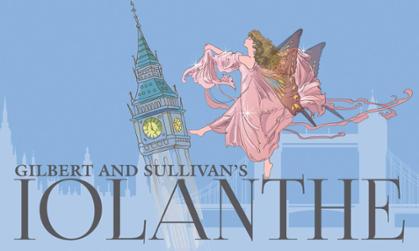 Brimming with a lush score, compelling plot and brilliant wit, the hilarious and satirical operetta Iolanthe is a send up to Gilbert and Sullivan's topsy-turvy world of misalliances, contradictions, and English political peculiarities. Passions are ignited, lovers are thwarted and then reunited, and in true G&S style, irreconcilable differences vanish with a pencil stroke and the wave of the Fairy Queen's magic wand. More
---
The Hungry Woman: A Mexican Medea
By Cherríe Moraga

APR 21-25 CANCELLED
MAINSTAGE THEATRE TUE-SUN, APR 21-26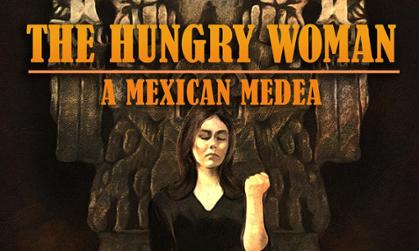 In the apocalyptic play The Hungry Woman, feminist author and Chicano playwright Cherríe Moraga uses mythology and intimate realism to describe the embattled position of Chicanos and Chicanas, not only in the United States but in relation to one another. Features students from JMU's School of Theatre and Dance. More
---
Llama Llama - Live!
Bay Area Children's Theatre
A new musical
From the beloved book series by Anna Dewdney & new Netflix series
Book, Music and Lyrics by Austin Zumbro

APR 30 CANCELLED
MAINSTAGE THEATRE THU, APR 30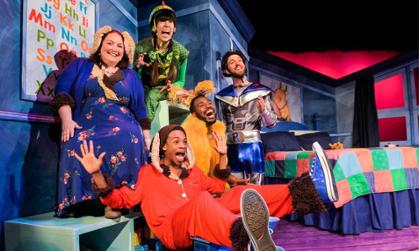 Llama Llama - Live!
Bay Area Children's Theatre
A new musical
From the beloved book series by Anna Dewdney & new Netflix series
Book, Music and Lyrics by Austin Zumbro

APR 30 CANCELLED
MAINSTAGE THEATRE THU, APR 30
After a full day of fun adventures at school and the store, Baby Llama can't wait to put on his red pajamas. But where's Mama? This hilarious new musical will warm every Llama and Llama Mama's heart. Wear your pajamas and join us for a pre-show reception and crafts at 6 pm! Founded in 2004, Bay Area Children's Theatre reaches 125,000 children and adults per year in the San Francisco Bay Area. More
---
Jack and the Wonder Beans
Adapted by Larry Snipes
Based on the book by James Still
JMU CHILDREN'S THEATRE PRESENTS ROANOKE CHILDREN'S THEATRE

STUDIO THEATRE SAT-SUN, JUL 18-19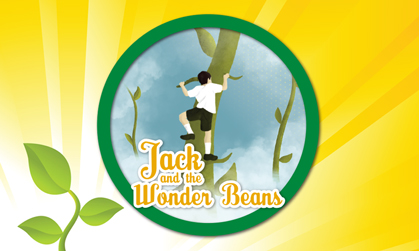 Jack and the Wonder Beans
Adapted by Larry Snipes
Based on the book by James Still
JMU CHILDREN'S THEATRE PRESENTS ROANOKE CHILDREN'S THEATRE

STUDIO THEATRE SAT-SUN, JUL 18-19
An Appalachian telling of Jack and the Beanstalk featuring traditional folk music, Jack and the Wonder Beans is based on the delightful children's book about what happens when a young boy plants magic beans in his backyard. Audiences will see this magic—and giants—come to life on stage in a participation-packed production highlighting Jack's journey. More
---